RV Service at Capital RV of Bismarck, NC
Capital RV of Bismarck is a full-service RV dealership. We offer complete RV service and maintenance capabilities from roofs to tires and everything in between. Our technicians are fully trained and RVDA-RVIA certified, and we take pride in our workmanship and commitment to customer satisfaction. Contact us today to set up your appointment!
Gas, Diesel & RV Services
Oil Change for Gas and Diesel RVs
Oil Change for Diesel Trucks
Oil Change for Diesel Generators
Gas Generator Service
Single/Double/Triple Axle Bearing Pack
Rubber Roof Maintenance
Complete Winterization
RV Orientation Services
Much, much more...
System Checks & Appliance Service
Electrical System Check
Appliance System Check
Water System Check
LP Gas System & Safety Check
24-Point Inspection
Oven/Range Service
Air Conditioner Service
Water Heater Service
Furnace Service
Refrigerator Service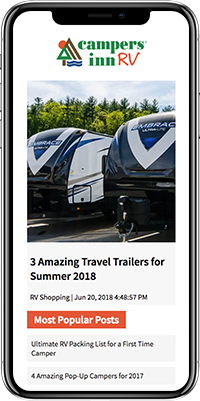 Enjoy the RV Lifestyle
To the Fullest
Resources for you before and after the sale. Subscribe to our blog to get the latest tips, checklists, and guides from our experts to your inbox.
VISIT OUR BLOG
Want to connect with fellow RVers?
Join our social media community and stay on top of the latest RV lifestyle tips and information.
Join Our Family!
Campers Inn RV is seeking motivated sales, service and administrative candidates who are willing to provide quality service and represent Campers Inn RV's core values of integrity, teamwork, excellence and corporate sustainability. Candidates should be committed to enriching the RV experience for our customers, as well as contributing to a positive working environment. Campers Inn RV is an Equal Opportunity Employer. If you are interested, please visit our employment webpage or email hr@campersinn.com
View Opportunities